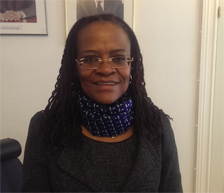 Ambassador Muuondjo bids farewell to Sweden, Denmark, Norway and Iceland.
Dear friends of Namibia,
My tenure as the Ambassador of Namibia to the Kingdoms of Sweden, Denmark, Norway and the Republic of Iceland is coming to an end in October.
My family and I have truly enjoyed our stay in Sweden and we will be leaving with fond and very happy memories.
I would like to extend my warmest appreciation to all of you who have teamed up with us in promoting and strengthening Namibia-Scandinavian relations. It would have been impossible to reach all the countries that we are accredited to without the support of our active Honorary Consuls and enthusiastic citizens.
I am confident that our valuable cooperation will continue to grow from strength to strength. Therefore, it is my humble request that you extend the same cooperation and support to my successor.
With my very best regards,
Morina Muuondjo
Ambassador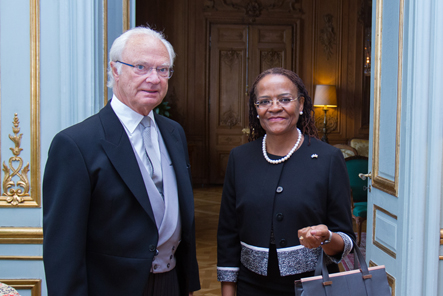 King Carl XVI Gustaf of Sweden with Ambassador Morina Muuondjo.
Photo: Henrik Garlöv/Royal Court, Sweden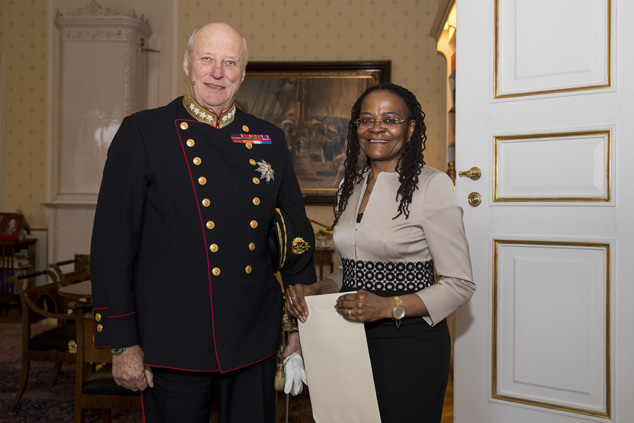 King Harald V of Norway and Ambassador Morina Muuondjo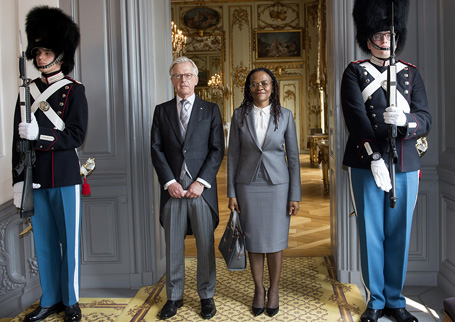 Accreditation for Ambassador Morina Muuondjo in Copenhagen, Denmark.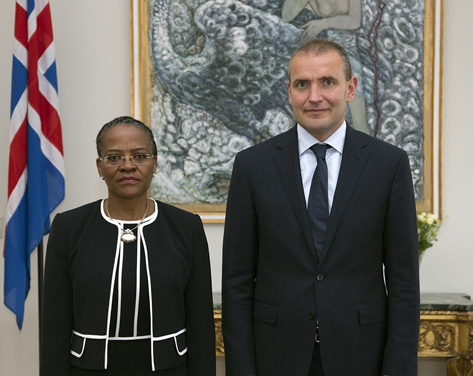 Ambassador Morina Muuondjo with the President of Iceland Guðni Th. Jóhannesson.