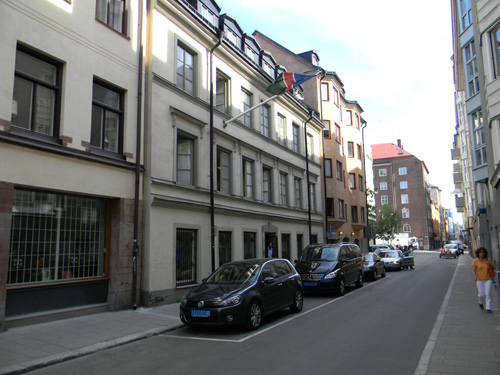 Important information
Due to the continued spread of COVID-19 in Stockholm and the world, the Namibian Embassy in Stockholm will be closed until further notice. We apologise for any inconveniences this might cause.
You are welcome to send any queries to our e-mail

This email address is being protected from spambots. You need JavaScript enabled to view it.
In an emergency, please call +46 8 442 98 05
 Embassy of the Republic of Namibia
Box 191 51, 104 32 Stockholm, Sweden
Telephone: +46 8 442 98 00
Fax: +46 8 612 66 55
E-mail: 

This email address is being protected from spambots. You need JavaScript enabled to view it.

 
Follow us on Twitter
Follow us on Facebook

Attention!
Important information under Consular matters regarding Traveling with children under the age of 18 years!
Nearest subway station: Rådmansgatan